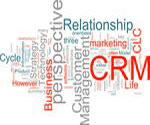 The demand of highly efficient and strong customer relationship for any BPO companies is innovative Call center CRM solutions. Call center software enable better customer service with outside organizations. We at Chloros technologies Website Development firm provide best Call center CRM solutions for companies to give highly incredible Call center CRM applications to access all the required information of the customers within a single application. Call center CRM software applications facilitate integrates with the dialer and identifies the details of the callers. By using Call center CRM solutions Industry leads efficient call progress detection which allows maximizing your agent's productivity. . Companies can't alone win business on good and quality products for customer– they need to provide an outstanding call services to customer that understands and predicts customer behavior, in every stages.
Call center systems
Some of the key features and benefits of our Call center systems:
Gathering and tracking all the information of customer interactions, like inbound calls, text messaging and email. These all activities are automatically stored to the customer record.
Automatic displaying customer information like buying history and contact details when a call is connected to the agents which increases the efficiency.
Easy for managing the activities of the applications such as sales activity, purchase information.etc.,
It will provide MIS reports for the management to decide on the future business prospects.