Static Website Development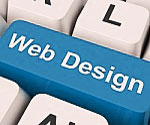 Static Website is a simple mean of showing information of themselves or any organization. Key advantage of Static websites is the less loading time, they are much efficient while browsing. We make your static website retains more visitors and make it fast, and with exiting layouts. A Static website contains linked pages which contains text words, images, and simple graphics. Static websites are created using CSS and HTML coding. Main aim of Static website development is to showcase their services to people on internet.
We at Chloros technologies provide Static website design and development for any individuals, corporate, business etc. We offer simple and best cost-effective static website development which are SEO friendly. We have expert web developers to serve our clients best static website and client satisfaction.
Since years, Our Company has developed outstanding static websites for numerous business runners, hospitals, educational institutions, offices, companies, or to any specific activity. Static websites are the simplest with minimum expenses for customers. Almost all customers from us are pleased to greater extent by getting served from our static website design. For new business, established companies and offices static websites can be suitable initiation. So choose Chloros Technologies for Static website development to get hold of all these benefits.
If you would like to build any web development services, kindly get in touch with us.