Gem ERP solution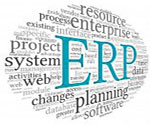 Gem ERP help clients to store all their gems/diamonds in organized manner
Modules in Gem ERP are :
Stock:

Stock has all Stock details, stored locations of Gems/Diamonds .

Approval & Consignment:

Approval & Consignment contains all information of stock which resides with other sister companies.

Assortment:

Gems/Diamonds are assorted base on shape , quality , color etc.

Recutting:

Helps in storing all informtion of Recutting ( gems/diamonds into diffrent shapes ) and Polishing ( Gems/Diamonds to diffrent quality).

Cerification:

Helps in storing all information of a Gems/Diamonds while sending them for certification

Purchase:

Purchase Module contains all information of Gems/Diamonds purchased from mines,companies etc

Sales:

Sales Modules helps contains all information of Sale of Gems/Diamonds.

Chart of Accounts:

This module contain all types of accounts which are partispated in this ERP.

Account Ledger:

Acccount Ledger displays each transaction of Accounts with opening balance ,Debit , Credit , closing balance etc.

Trial Balance:

Trail Balance displays Debit and Credits of each Accounts

Profit and Loss:

This module will show cases all Cost of Goods , Sold Price , Discounts .Besed on them it will show profit amount or loss amount.

Balance Sheet:

Balance sheet shows all assets and liabilities of company
ERP Screen Shots Gallery
For more information about Gem ERP, please contact us.