Custom Inventory Software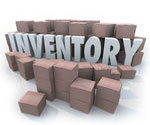 Chloros technologies provide Software for Inventory management solutions to track daily inventory items easily. Our experts are specialized in developing custom inventory software systems, which keeps a list of all inventory items and many others options as required. It also provides the ability to track current stock you have on hand at another location.
We at Chloros technologies provide Web based Inventory management system. Our solution is cost-effective and flexible which delivers high performance clients needs for their inventory. We provide small business inventory solutions, warehouse inventory solutions, store inventory solutions, custom inventory software solutions.